Equipment
The secret of great putting
---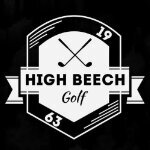 ---
So, you're standing over your ball with a flatstick in hand and you know you're going to need to give it a bit of welly. How confident are you? If you aren't sure about your line or your pace then you may well find yourself staring at a lengthy second or – dare I say – third putt.
There's a lot of expertise in the pro shop; people who could help you find the right putter.

Neil Tappin | Foremost TV
A lot of that confidence comes from feel – do you prefer it to be firm or soft off the face at impact? You'll also find a big boost in consistency; knowing exactly how the ball is going to roll after you hit it so that you can trust your stroke from any distance.
We'll be happy to help you putt with control and confidence through some lessons, but a helping hand from our friends at Odyssey certainly won't hurt matters. Odyssey's White Hot OG putter range gives you feel that's legendary from Tour to Sunday Stablefords through the White Hot insert.
On top of that, you have the option of the super-sleek premium Toulon Design putters. These look stunning both in your bag and at address, then you hit the ball with the deep diamond-milled face and experience the top-tier feel & roll as well.
Between our professional guidance and Odyssey's industry-leading innovation, we can help you drain more putts and love the look of your scorecard.